Ethical investing is a hot topic right now. As a charitable organisation with ethical investing at the centre of our giving model, we've been giving it a lot of thought, even more so than usual lately.
Sparks from the bushfires flew far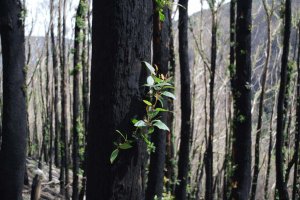 The catalyst for the recent surge of intense interest around ethical investing is no doubt the bushfire tragedy that Australia experienced over the 2019 holiday period.
It's most certainly a worthy cause and a fantastic catalyst really to get the topic front and centre in people's minds.
But as is often the case, the worry is that, like anything, when people and organisations pile into any hot new trend (e.g. ethical investments) without enough critical thought, problems are bound to arise.
And the worry is that investing philanthropists aren't asking the question: what is it I'm wanting to achieve with this?
We're all in
When it comes to ethical investing, let's be clear – here at Meridian, we're all in. Lead by the director of our Investment Portfolio, Simon Montgomery, we've taken a strong stand on the fact that ethical investing is the only way forward for the Meridian investment fund.
But there's no point taking a stand on something, particularly with something as sensitive as your investments if you haven't thought about what you're trying to achieve.
You might feel good – and that's a valid reason and approach! But if you want to actually make a difference and make a change, it requires real consideration and critical enquiry.
There's always more to the story
The biggest outcome from the bushfires that the market has felt is the renewed focus on avoiding investment in fossil fuels.
While this seems logical at a first glance, there's always more to consider.
It's all good and well, as a charitable and financially savvy investor to make that change – but do you drive a petrol-powered vehicle? Do you have solar panels or do you draw from the grid? Do you know that electric vehicles use battery power that's probably powered through a fossil fuel source?
This then begs the question – would a better approach instead be to invest in something that helps advance renewable technology?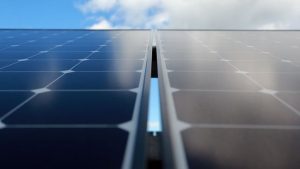 There's also another aspect to consider. Some of the largest investors in developing renewable technology in the world are fossil fuel companies – because they know that's the end game. If they want a life span of more than 20 years, they have to lead that charge and change.
This is not a blanket statement of course and doesn't apply to all fossil fuel companies – not all are created equal.
Due Diligence
But the irony is that, if you chose not to invest in them you might be contributing to the exact opposite outcome you're hoping to achieve, stripping investment from those companies that are the ones working to improve renewable technology.
If you're operating on the ideal 'I want to become an ethical investor so I can preserve the earth for the generations to come', how disheartening would it be to find out in 20 years, that your strategy completely wrong!
But we're now getting into the practicality of investing and the importance of getting the right advice, otherwise, it's akin to choosing the wrong risk profile.
Due diligence is critical and when it comes to ethical investments as it requires some deep, serious thinking and philosophical rumination. We aren't seeking to give you financial advice by raising these pertinent issues, but simply to broaden the conversation that is being had across the country about the benefits and best-fit approach to ethical investing.
The three stances you can take
When it comes down to the nuts and bolts of ethical investing, Simon, our ethical fund manager, believes there are three distinct ways to approach this best. Many funds, use a variety of the above approaches, for best effect
You can stand against something – in this position you clearly identify what you won't allow and what you won't stand for e.g. no cigarette or gambling stocks are to be present in my portfolio
You can stand alongside something – this is a more passive approach, typically in the form of contributing to a broad-stroke ethical investment fund
You can stand for something – with this approach, you decide to want to be an agent of change and proactively support companies that you believe are making a difference in the world.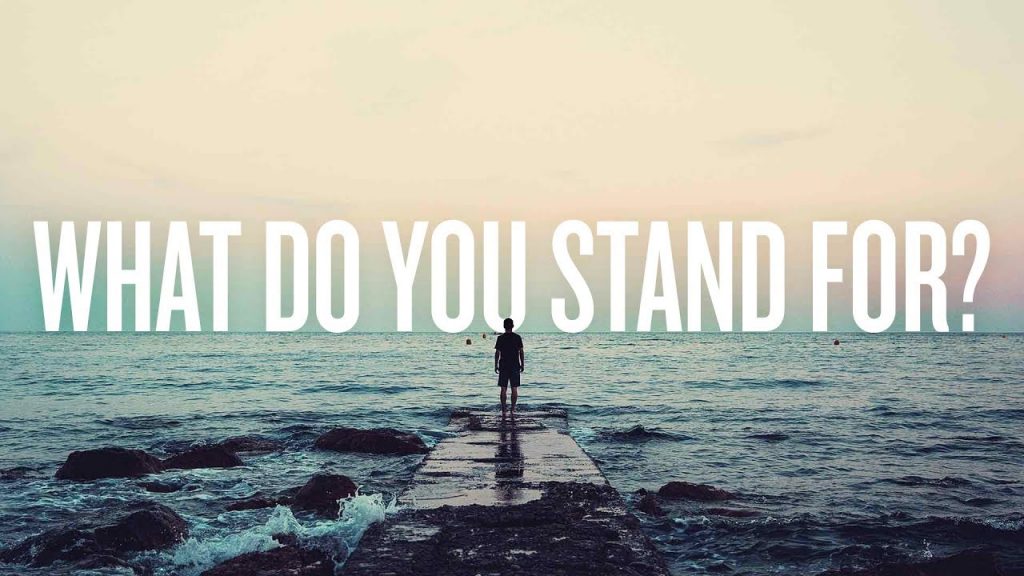 Standing For Something – Impact Investing
Impact investing is an emerging branch of ethical investing and it's worth mentioning here as it's essentially how you stand 'for' something. It's a category of investment where you allocate capital to a cause, project or organisation with the aim to have both an economic and social outcome.
For example, you might choose to invest in a social housing project that gets 50 people of the street and improves their social standing and capability as well as securing a financial return for your capital investment, on top of the social dividend it pays to the broader community.
In this way, impact investing powerfully leverages the concepts of philanthropy and steps it in the direction of commercialisation.
What's making all of this so enticing right now is the fact that all of these categories of ethical investment are becoming more investable and less speculative. There is a real ability to invest tangibly in the future via a legitimate business model.
For punters, it's important to know what you're getting into with anything labelled an 'ethical investment'.
For charities and Not-For-Profits, it's important to know how these new and growing models of investment could help to strengthen your ability to create positive social outcomes.
And for our Meridian family of mates who donate, you can rest assured, when it comes to our ethical investment fund, we're thinking deeply and critically about how we can continue making a positive impact well into the future, for now and for generations to come.